The Cemetery is embarking on a major project to restore tombstones. To our knowledge a project of this nature has never been undertaken and with tombstones that are as old as 200 years, restoration is now urgently needed. A number of stones need to be secured to their foundations in order to prevent them from falling over onto a visitor and causing injury. Others are flat on the ground and split into two or more parts. Those can be restored into their upright position with an environmentally sound and secure form of mortar. Others have decorative elements that have fallen over and require secure replacement in their correct position.

The overall restoration project will require three years to complete and the aggregate cost is estimated to be in the area of $35,000 - $40,000. We have confirmed commitments of $7,000 toward the first year of the project and would like to raise an additional $5,000 to fund the initial year's work. In addition, pledges for the remaining restoration requirements in 2024 and 2025 would be most helpful.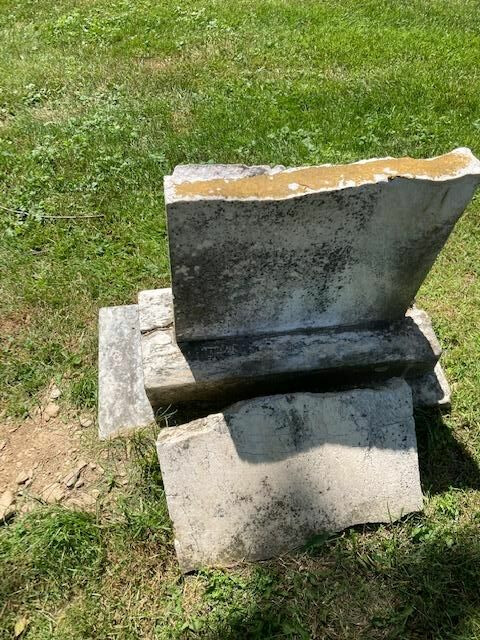 The work will be done by a group expert in tombstone restoration, Monument Conservation Collaborative, LLC (www.mcc-monument-conservation.com), led by Martin Johnson, who has considerable knowledge and experience in the restoration of tombstones. An Ad Hoc Committee, consisting of Betsey Battistoni, Lillian Corbin and David Parshall, has reviewed the Cemetery's needs with Mr. Johnson and would like to engage him to proceed as soon as possible.

The Cemetery Committee would be most grateful for contributions and pledges. Contributions by check should be made payable to St. Peter's Church (noting Tombstone Restoration Project in the memo line) and mailed to:

St. Peter's Church
P.O. Box 1502
Millbrook, New York 12545

Contributions may also be made online through the following link: https://my.e360giving.com/app/giving/makeagift. In order to complete the contribution please click on "Fund" and scroll through to Cemetery Restoration, the 4th option.