Introducing St. Peter's Community
St. Peter's Episcopal Church, Lithgow, is a well-established country parish with approximately 300 members. The church itself, which accommodates 80 to 90 at capacity, is a simple, Carpenter Gothic building located just outside the Village of Millbrook, in Dutchess County, New York. Attendance at a typical Sunday 9:30 a.m. service is 50 to 60, with 6 to 10 attending the 8:00 a.m. Eucharist. The church's rural setting is idyllic: rolling pastures and fields, with large maple trees that turn golden and crimson in the fall.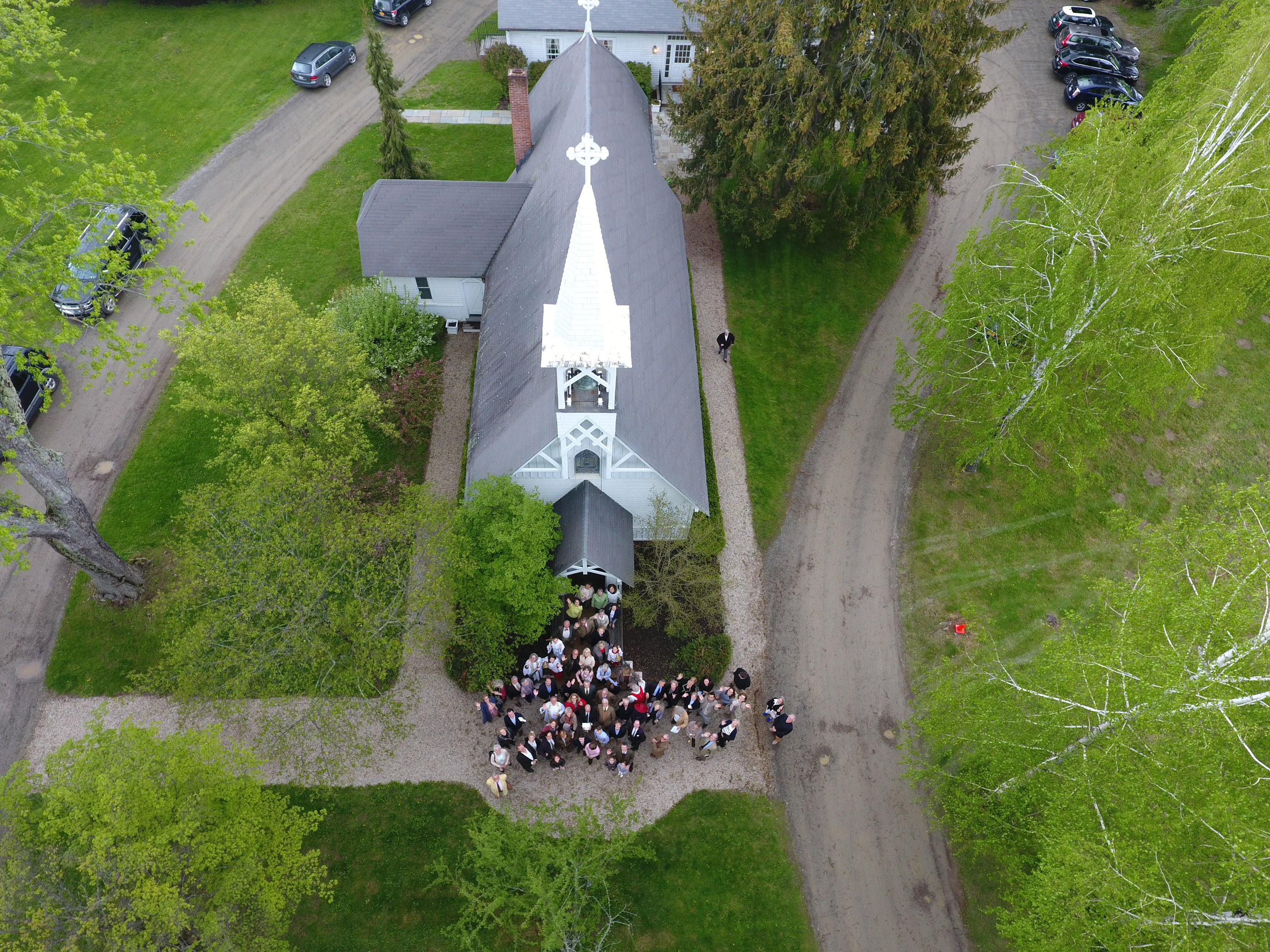 This is a parish that has been re-energized over the past 35 years and is optimistic about its future. The last three Priests-in-Charge increased the congregation by more than threefold, and the number of people attending services has commensurately more than tripled. As the composition of the parish has grown to include approximately 144 families, including 65 children, the development of suitable Christian education programs and other initiatives for children of all ages has become essential to the church's mission and its prospects.
From a recently concluded survey (discussed below) of the congregation, it is clear that there is a strong commitment to the church, to the traditions that have developed over the last 35 years, and to activate and increase engagement in the church's programs. It is also clear that there is a strong interest in augmenting the congregation's numbers. This commitment is anchored first and foremost by the spiritual leadership provided by the Priests, whose sermons have been thought-provoking and intellectually stimulating, linking the Old and New Testaments to the historical past and to the present-day lives of the parishioners.
Parishioners of St. Peter's respect the church's 200-year history and especially its long-standing tradition of an engaged and intellectual approach to religion. Equally important, however, is the sense of fellowship and community that has emerged and flourished, whether in the Sunday services themselves or in the shared interests and friendships that have developed in coffee hour, through committee work, or through the other interactions that comprise our involvement. The traditions that the church has developed over the years – in particular the practice of worship and our commitment to outreach and stewardship – along with the architectural simplicity of the church, and its peaceful, rural setting all support our feeling of belonging to a larger community.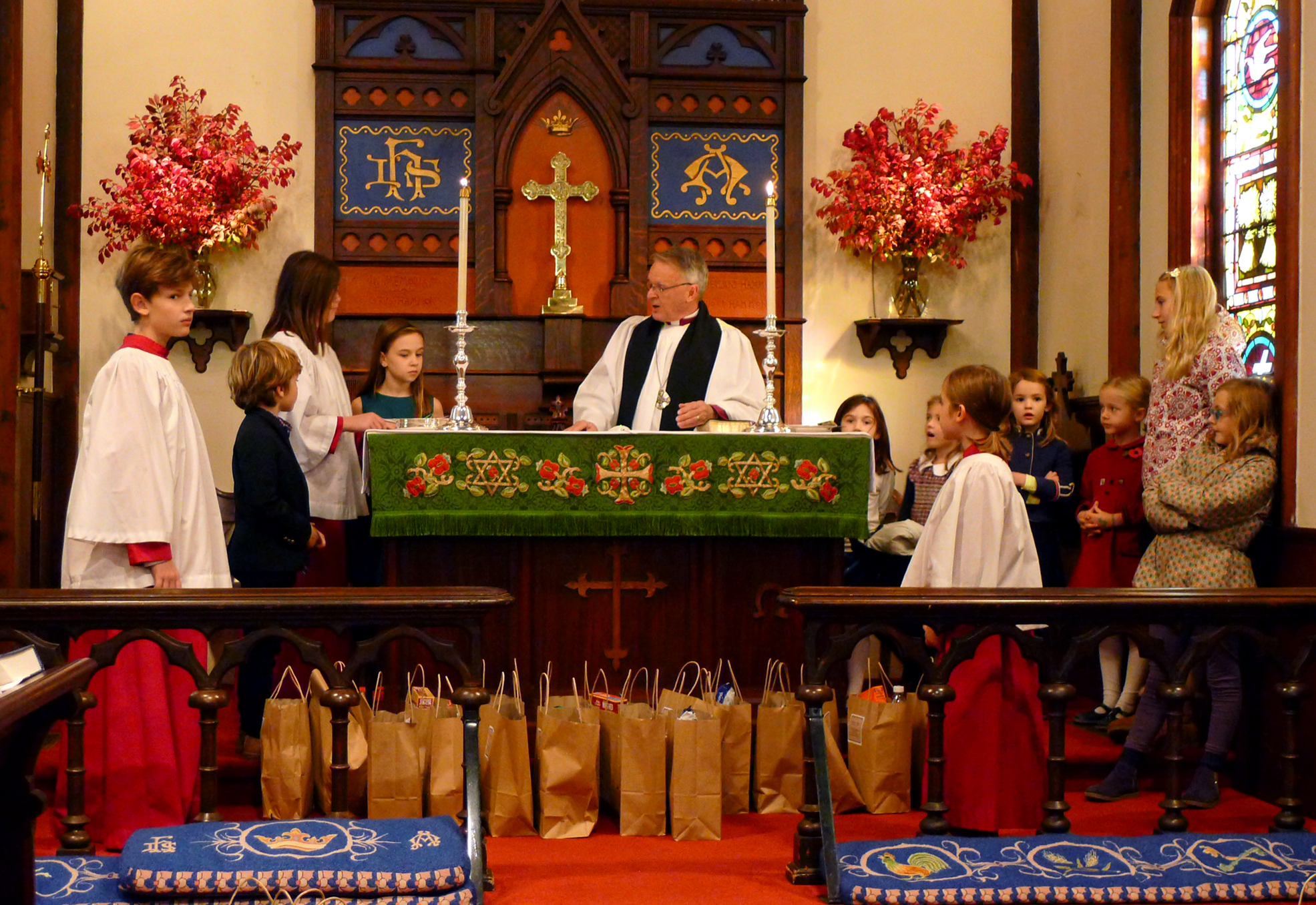 St. Peter's Church is seeking a new full-time Priest-in-Charge—respectful of the church's traditions and enthusiastic about its future—to lead in developing and shepherding its congregants.
---
The Parish
The parish has increased in both number and diversity over the past 35 years. These changes have accelerated under our most recent three Priests-in-Charge, driven by the stimulating and intellectual content and insights of their sermons and by the programs that supplement and reinforce our Sunday liturgies. The following section summarizes key characteristics of the parish, considerations that draw our members together, and near-term objectives, based on a recently completed Parish Survey.
Because not all members responded to our survey, some of the demographic and statistical information may be different from what we would have seen if all members had responded. Nonetheless we believe that the responses are broadly representative of our parish.
---
Parish Composition
Today, the parish consists of approximately 300 members, including 230-some adults and 65 children. The following characteristics reflect the church's statistical composition and describe its engagement in our parish activities.
Age. Many of our parishioners are over the age of 65, although the number of young families with school-age children is increasing. Most parishioners are married or in committed partnerships; approximately one-third have teen or young children.
Religious Identification. While many of our parishioners are Episcopalian, we have always welcomed members of other faiths and traditions. Eighty-five percent of the parishioners have attended St. Peter's for more than 6 years. Church services are generally well-attended with a typical Sunday 9:30am service having 50-to-60 attendees, and the 8:00am Eucharist (with sermon but no music) having 6-to-10. Thirty-five percent attends services most Sundays, and over 70% at least once a month.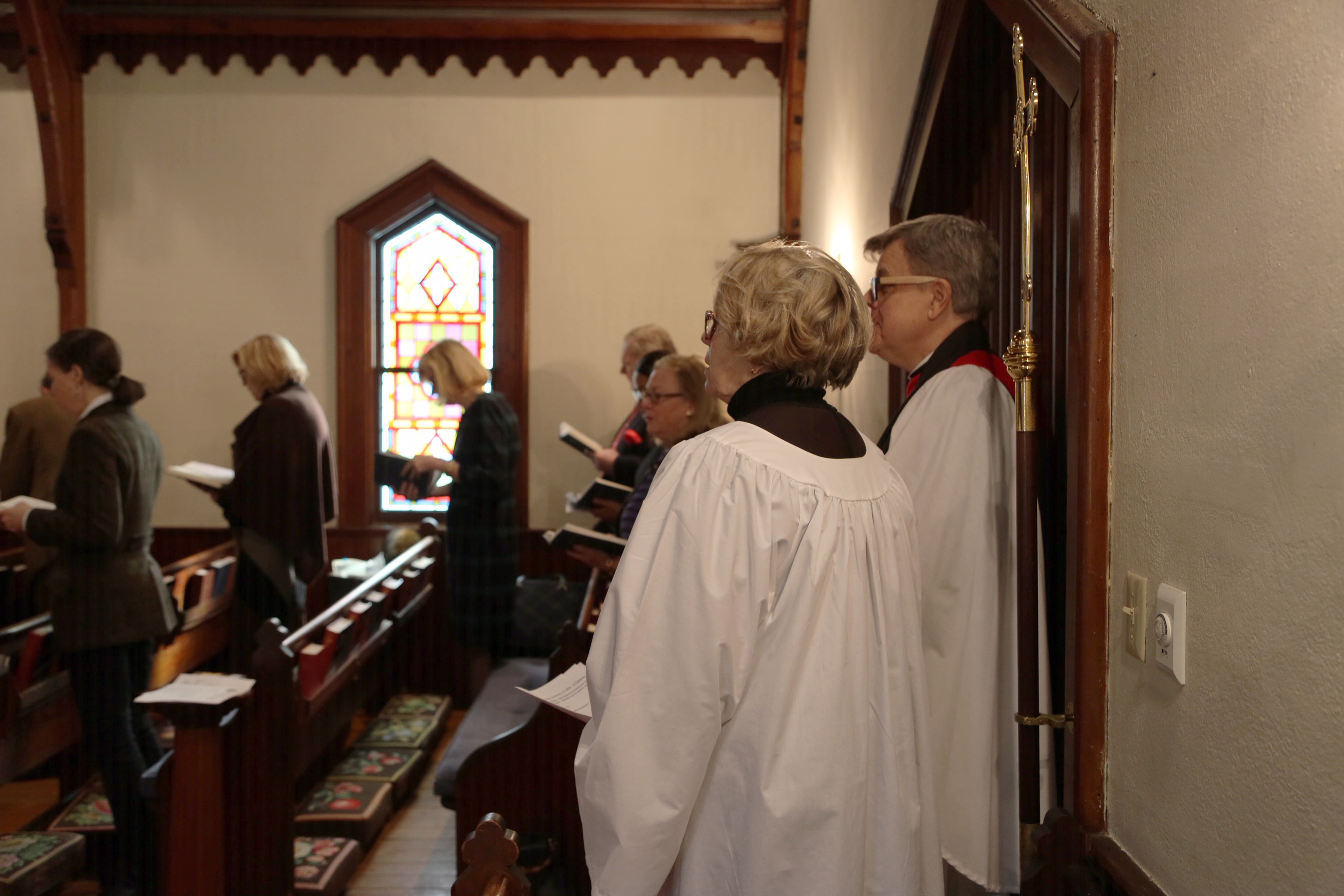 Diversity. The professional backgrounds of our parishioners cover a broad range of experience and expertise, which contributes to the vibrancy of our parish as a whole. Those backgrounds include careers in financial advisory services, investment banking, private capital, real estate, law, shipping, advertising, consulting, architecture, publishing, the visual and literary arts, agriculture, education and entertainment.
Residential Proximity. Nearly half of the parishioners live full-time in Millbrook, with the balance consisting of weekenders, mostly based in New York City, or people who spend a portion of the year elsewhere. Almost all have their primary residence or weekend residence within 15 miles of the church.
Engagement. St. Peter's, under the leadership of its most recent Priests-in-Charge has substantially expanded the engagement of its parishioners over the past 5 years. More than 50 volunteer their time and talents by serving on committees or in organized groups, each of which has its own responsibilities. That degree of engagement and active participation in the church's activities make us a parish in effect of "citizens" instead of mere attendees. St. Peter's has many standing committees or organized groups, all of which support and/or report to the Vestry. Among them are Acolytes, Altar Guild, Altar Flowers, Cemetery, Choir, Eucharistic Ministers, Every Member Canvass, Lectors, Newcomers, Outreach, Ushers, Worship, and Youth Education.
---
Why St. Peter's?
Many considerations bind us together as a parish. The following are especially meaningful to us, as confirmed in the recently completed Parish Survey.
Intellectual Stimulation. Our parishioners generally have a common interest in stimulating sermons, grounded in scriptural readings and contextualized into our daily lives, but excluding politics. Insightful sermons, delivered effectively, draw our parish together week after week. Visiting preachers of varying religious and professional backgrounds periodically supplement our Priests-in-Charge, and they tend to be very well received. Most of our visiting preachers have been ordained Episcopal clergy with varying experiences and perceptions. Some are academic scholars, leaders of other religious traditions, or representatives of our outreach initiatives. Videos of sermons are posted on our website.
Respect for Tradition. Our parishioners generally favor the use of Rite I, familiar hymns, the church's traditional "low church" liturgy, and seasonal services that have become cherished over time. We celebrate the Eucharist in our 9:30am service on the first Sunday of each month and on feast days. Otherwise the format of the 9:30am Sunday service is Morning Prayer. The 8:00am Sunday service is always a Eucharist except on rare occasions when the Vicar or another ordained celebrant is not available. All services include a sermon, and the 9:30am service includes music. The inclusion of music, Sunday School, and childcare, among other things, draws the overwhelming majority of our parishioners. However, the 8:00am Eucharist appeals to a consistent group who favor the format of a quiet, reflective service early in the day.
Seasonal services include the Blessing of Animals, with many people and animals (great and small), on the first Sunday in October; a Christmas Pageant with enthusiastic participation from the children of the parish; and a Memorial Day service, with a brass quartet and guest speaker in nearby St. Peter's Cemetery. These seasonal events tend to be very well-attended, drawing people from the broader Millbrook community who do not generally attend other services, which makes them a central component of our community relations.
Outreach. The parish's outreach programs are a fundamental and long-standing dimension of our overall mission. Most of our parishioners actively engage in our outreach programs, financially and/or through hands-on participation. Our fundraising for outreach initiatives is separate from the "Every Member Canvas" that supports the day-to-day operation of the church itself. Our Outreach Committee, with Vestry approval, allocates its annual budget to support organizations that improve the lives of those in our local community. Our efforts target food kitchens and pantries, youth engagement and leadership programs, ministries for the rural and migrant poor, and a shelter for victims of domestic abuse. We also sponsor separate one-off initiatives from time-to-time, including the "Harvest Hope" food program at Thanksgiving and Christmas support for the children of an identified family in need. Funds for these initiatives are raised largely through bi-annual special events, such as live or silent auctions.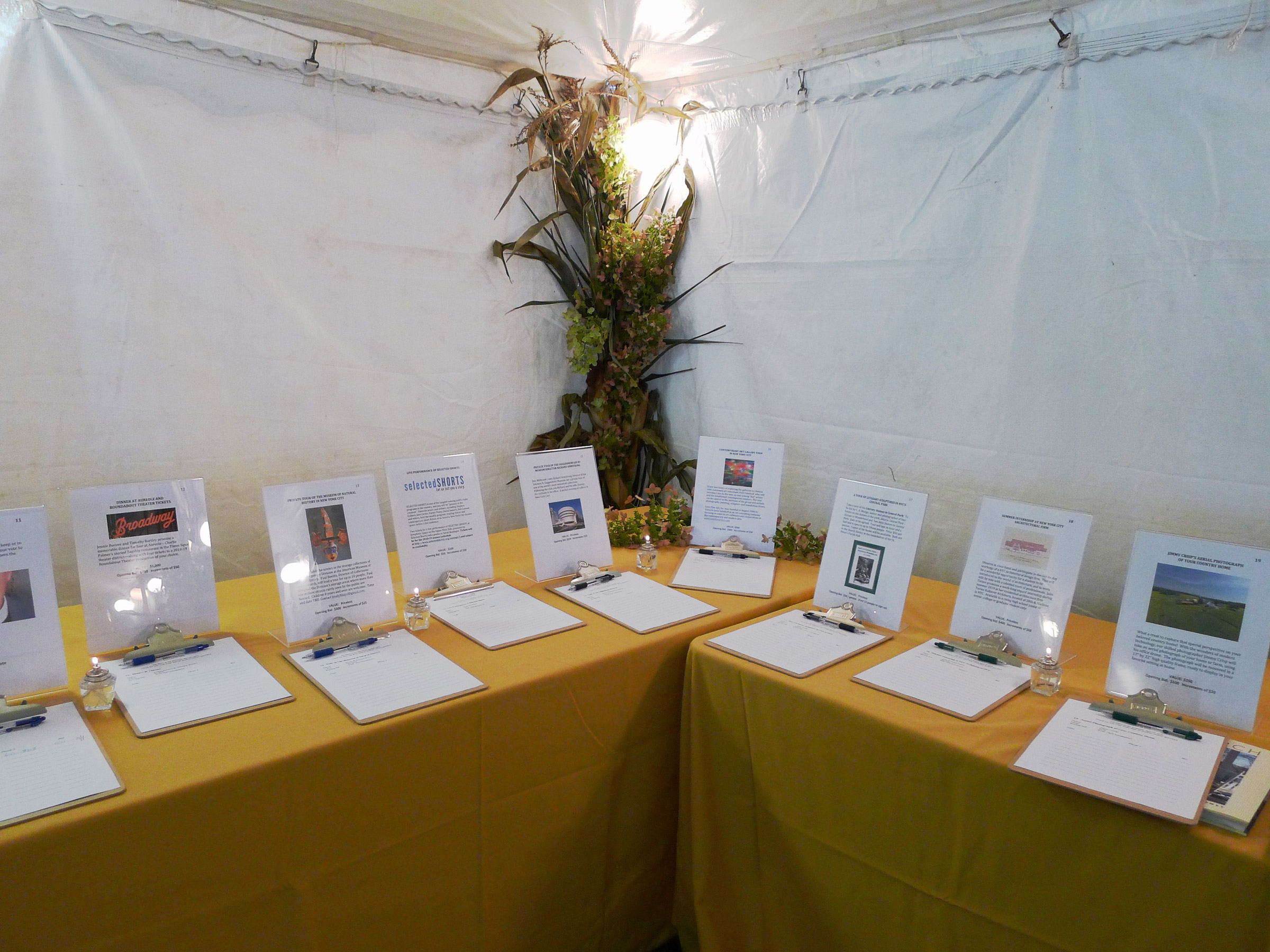 Community. Many of our parishioners gain an increased sense of community by joining others in attending weekly church services and other church-related events, including seasonal services and informal talks or other gatherings periodically scheduled in the Parish House.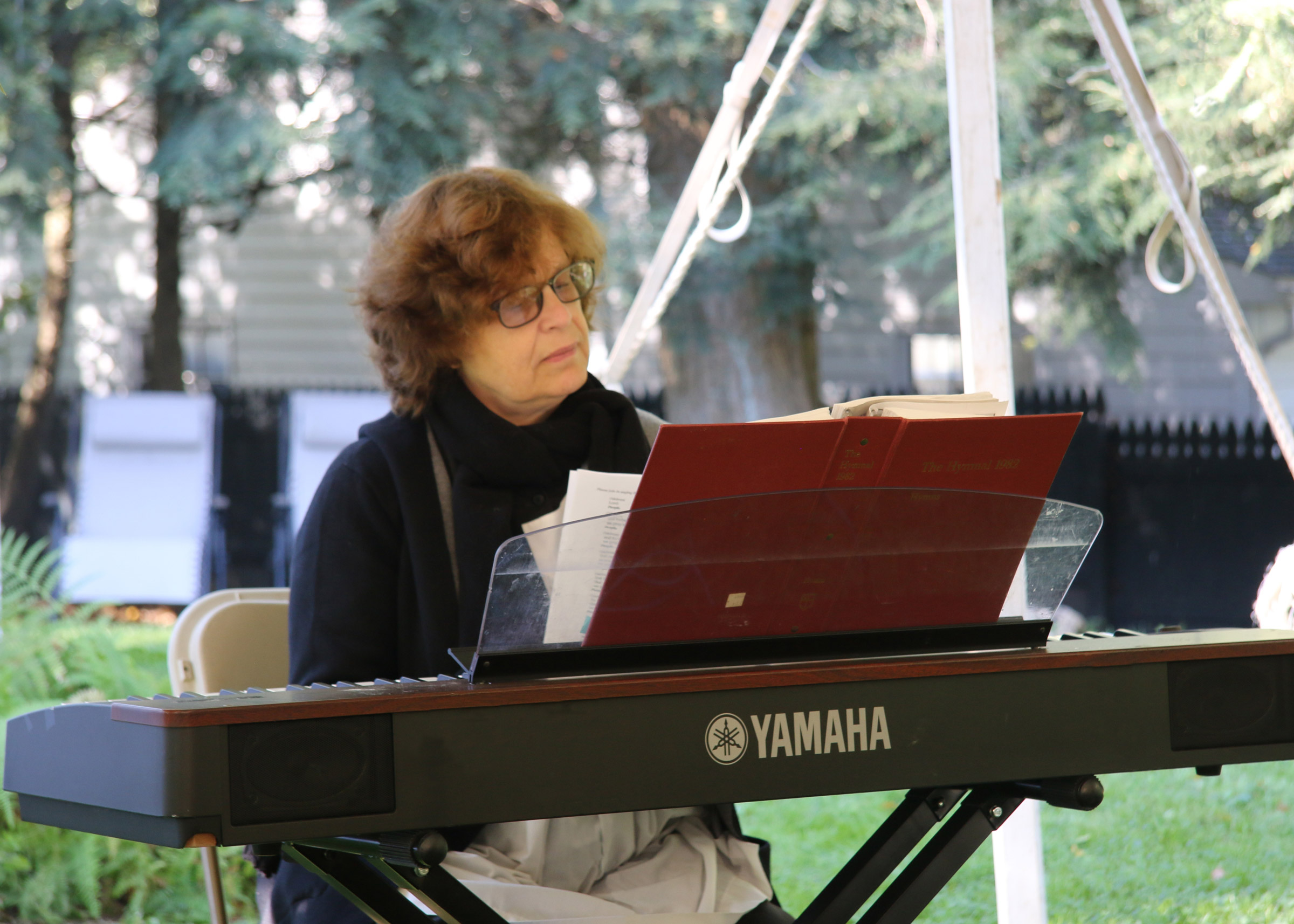 Church publications also contribute to our sense of community. In addition to our website, we communicate through weekly and quarterly publications. "The Mouse," distributed weekly to our parishioners by email, includes announcements and descriptions of upcoming events, oftentimes with a timely, spiritual reflection from the Priest-in-Charge. "Keynotes" is a forum for articles on church events and local milestones, parishioners' reflections on personal travel or other experiences, and reviews of or reports on musical performances or art exhibits. "Keynotes" is distributed quarterly in print to our parishioners and to a broader group of Friends of St. Peter's.
Broad parishioner engagement in parish committees and other volunteer activities underscores our active approach to community. On a less formal but more intimate level our well-attended and sociable coffee hour each Sunday, hosted by a rotating list of volunteers, with delectable treats, reinforces our solidarity with one another. Parishioners have even been known, on occasion, to skip the service but appear for the coffee hour!
Collectively, all the activities and publications cited above draw our community together.
---
Parish Objectives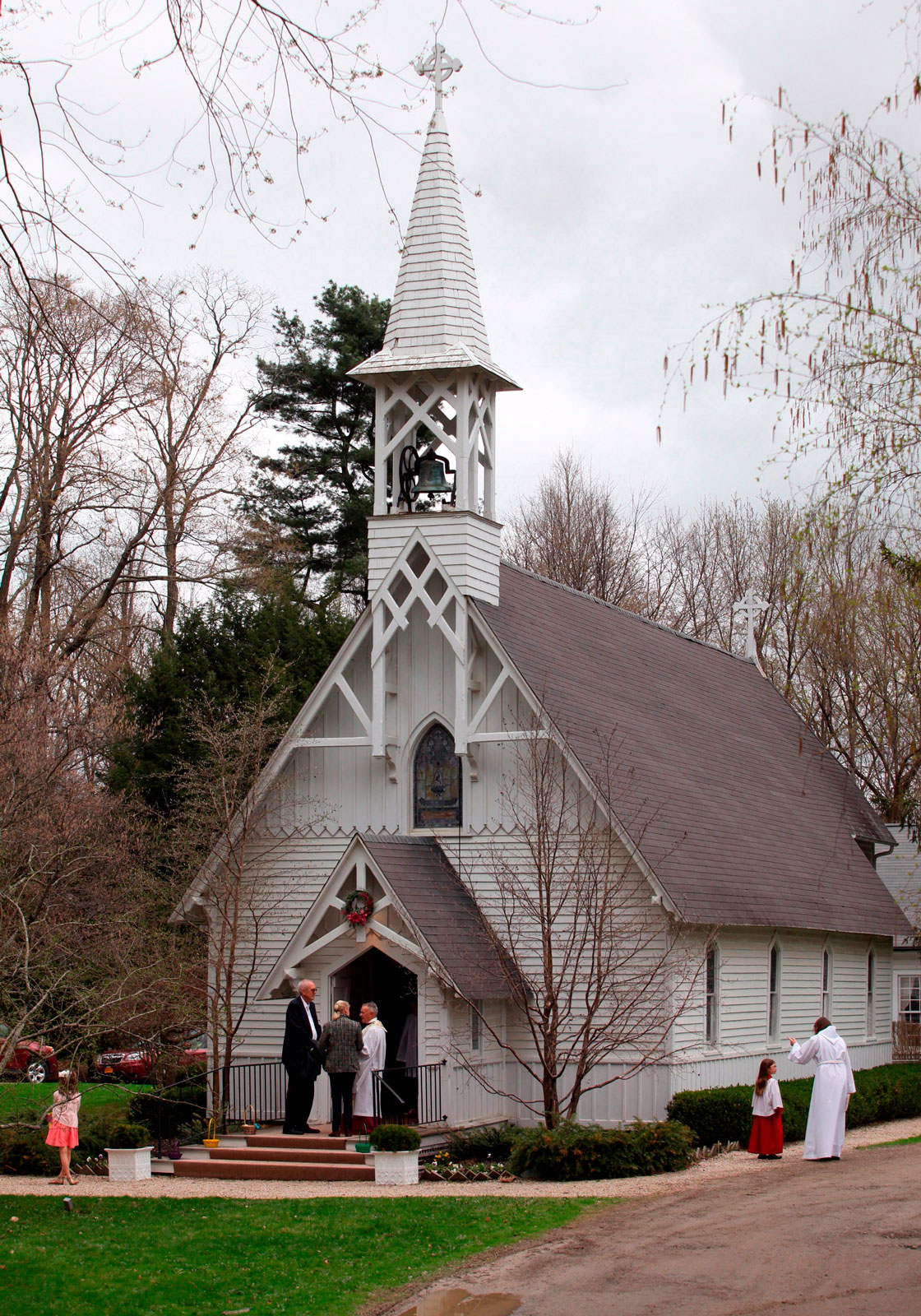 There are several objectives and initiatives that our members would like to prioritize in the coming years. We hope that our new Rector will help us to develop and execute these while remaining true to the best of our heritage. The following are especially important.
Sustain and Grow the Parish. The demographics of our parish puts in the spotlight a compelling need to attract, encourage and retain new members to sustain long-term vibrancy. With the guidance of a new Priest-in-Charge we would like to develop approaches to welcome newcomers to our community. Notwithstanding increases in families with children in recent years, we believe that, with the right programs, attitude, and personnel, we can be more successful and vibrant in the future. To date we believe that the parish has added only a fraction of those who might come to find St. Peter's to be an important part of their life in Millbrook. There is much more that we could and would like to be doing, and we seek guidance and leadership on effective approaches.
Christian Education. Our goals encompass effective programs for, broadly, both children and adults. Our current program for children resembles "a one-room schoolhouse," where children of all ages are welcome but the age of most ranges from 4 to 10. Other than focusing on the confirmation class in any given year, there is little that we have developed to date for those who feel that they are too old to be with the younger children but still might welcome some form of participation. We would like to develop and implement a strategy to engage our pre-teens and teenagers more actively and are seeking guidance as to the best ways to proceed. Separately, our former Priests-in-Charge have led Bible classes for adults. These have been popular. Continuation of these classes is important to our overall Christian education programs and our sense of who we are as a Christian community. Some of our parishioners have also suggested beginning a book group or club.
Pastoral Care. As evidenced in our Parish Survey, many of our parishioners are looking for an increased level of pastoral care from what we have had recently. Our parish's bifurcated geographical base, divided between Millbrook and New York City, has presented a challenge for a part-time priest in seeking to satisfy the needs of all who seek such care. We hope that a full-time Priest-in-Charge will be able to make pastoral care a more effective and comprehensive part of his or her ministry.